Circle of Friends & Physicians Circle of Friends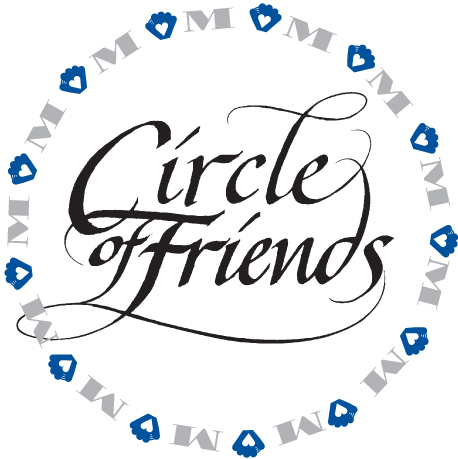 Circle of Friends 2021
Every successful mission is nurtured by a select group of individuals who lead with their hearts and follow-up with their generosity in support of the greater good. The Circle of Friends is comprised of our friends and neighbors who give $1,000 or more annually to support the Foundations' work. We extend our deepest thanks to the following Circle of Friends members for their commitment.
$25,000 +
A.D. Henderson Foundation, Inc.
Family of Jennifer Masi
Auto Nation
Baers Furniture
Mr. Aleksander Barkov
Marie E. Barr
The Bauer Foundation
BBX Capital Foundation
Tiffany Panciera/Boyd-Panciera Family Funeral Care
Chance and Miscione Family
Esther Chassen
Donna L. Check
Children's Foundation of Palm Beach County
Child's Play Charity
Community Foundation of Broward
The Cornfeld and Hurowitz Families
Cystic Fibrosis Foundation
Robert and Michelle Diener Foundation
Frank DiMino Family Foundation
Martin Roberto Dosal and Margarita Dosal
Dunkin Joy in Childhood Foundation
EAC Corporation of Delaware
Moises, Lisa, Brandon, Michael and Jacob Egozi
Saul & Theresa Esman Foundation
Susan and Leonard Feinstein Foundation
Finker-Frenkel Family Foundation
Florida Blue
Florida Breast Cancer Foundation
Florida Community Health Network
Frederick A. DeLuca Foundation
Larry Geller
O. Anthony Giannico and Hazel Giannico
Michael and Rita Golberg
Mark and Ana Maria Gordon
The Gordon Family Foundation
Greater Miami Jewish Federation
Conrad N. Hilton Foundation
Debbie & Doug Jacobs and Family
Dorit & Ben J. Genet
Jordan, Nicole, Julian, Lia & Chloe Kavana
Alvin Kemper
Ami and Matt Kuttler
JoAnn and Roni Laskin
Link Family Foundation
Leatrice Maccioni
Carlos and Corina Machado
The Masucci Family
Conrad N. Hilton Foundation
Roselyn Meyer Family Foundation
Brad and Jill Miller
Shelly and Neil Mitchell Family Foundation
Morrison Family
Jason and Stacy Oletsky on behalf of their sons,
The Paddock Family Foundation
Peisach Family
Peter & Irina Powers
Eric, Karen, Hannah and Hunter Prange
Rance King Properties, Inc.
Judith and Donald Rechler Foundation
The Scheck and Bonwitt Families
Schwab Charitable
The Siskind Family
Vicki and Steven Stolberg
The Stuczynski Family
Elliot Sutton Arianne Sutton
Jane and Leopold Swergold
Marcia and Lon Tabatchnik
The Taft Foundation
Laurie Tarmey
The Trivedi Family Foundation
UKG
United National Consumer Suppliers Foundation
United Way of Broward County
Ward Law Group, PL
The Wasie Foundation
William C. Webb, Jr. Foundation
Weil Foundation
Hedy and Daniel Whitebook
Alix and Jorge Wolf
Wrobel Family Foundation
Laura and Judd Zebersky
Craig Zinn Automotive Group (ask Babette)
$10,000 +
The Ameritrade Clearing
Stanley Barshay
The Benevity Community Impact Fund
Sam Berman Charitable Foundation, Inc.
Melissa and Allan Budelman
The Charles F. and Esther M. Frye Foundation
Mr. and Mrs. Amaury Cifuentes
Irving and Marjorie Cowan Family Foundation
Jo Ann Cremata
Ben C. Delatour Foundation
The Shelby Drazan Foundation
Mitzi and Warren Eisenberg Family Foundation
Susan and Charlie Emby
EPIC Charitable Fund
Michael Feinberg
Rona and Steven Geller
Mr. and Mrs. Butch Goldsmith
Joseph Graf
Keith and Agnieszka Gray
Gregory and Donna Greene
Vedner Guerrier
Gunther Family
Healing Hearts
Henry L. & Kathryn Mills Charitable Foundation
Louis Hernandez Jr's. Foundation for A Bright Future
Barbara "Bobbi" and Walter Hollander
The Hull Family Foundation
Just Play
Robert and Kathy Klausner and Family
Beth-Ann and Peter Krimsky
Chris and Nathalis McFarlane
Memorial Employees Federal Credit Union
Merrill Lynch, Pierce, Fenner & Smith Inc.
The Miami Foundation
Morgan Stanley
National Financial Services, LLC.
National Mah Jongg League Foundation, Inc.
National Philanthropic Trust (UBS)
The New Millennium Charitable Foundation
Mr. Michael Newman
Joel and Edith Newman
Meeyien Ng
Elizabeth & Daniel O'Connor Family Foundation, Inc.
Papa John's Foundation, inc.
Parkinson's Foundation
Raymond James Charitable
Renaissance Charitable Foundation, Inc.
Royal Dames of Cancer Research, Inc.
Sanofi US
Mr. and Mrs. Jerome M. Scheckman
Mr. Darrin Schwartz
David Setnor
SFGCSA
The Share Family
Silicon Community Foundation
The Daria S. Weisser Foundation, Inc.
Weston Jewelers
Mr. and Mrs. Ricardo D. Wodnicki
$5,000 +
Lawrence Adler
All Star Video, Inc.
American College of Surgeons
Anidjar & Levine
Mr. Robert M. Baer
Nina Beauchesne and Family
Mr. and Mrs. Frank Bramsom
Brunetti Foundation
Mr. and Mrs. Robert Cafferty
Leah A. Carpenter and Family
Doug, Carol and Mason Collier
The Community Service Foundation of Broward County
Ms. Linda Cooke
Mr. and Ms. Clemente Cruz
Mr. and Mrs. Stephen Cypen
Donnellan Family Fund
Mr. and Mrs. Alan C. Eachus
Mr. and Mrs. Ariel Elia
Maria P. Escosa
Chrystal Felsen
Aurelio and Patricia Fernandez
Florida Heart Research Foundation, Inc.
Frank Strick Foundation, Inc.
Doug and Debbie Gawrych
Geico Philanthropic Foundation
Peter & Kristen Gerhard Foundation
Ellen & Gerald Greenspoon
Grossjung Foundation
H. I. Foundation, Inc.
The Hamra Family
Health Foundation of South Florida
Hearts for Kylee Foundation
Judith D and C Kennon Hetlage
Marcia and Joel Hochberg
Mr. Eduardo M. Ibarra
J.B. Cash Foundation, Inc.
Jackson Lewis, P.C.
Mr. and Mrs. Ben Jacobson
Jewish Communal Fund
Mr. and Mrs. Stewart L. Kasner
Jeanne Moy Kubetz / Henry G. Kubetz
Elsie Luhan Foundation
Jerry Miller
Alex Nichols
Mr. and Mrs. Alex Nichols
Penn Mutual
PNC Financial Services Group
Price Family Foundation
PYRA Promotions
Warren, Janice and Adam Rustin
Mr. and Mrs. John Santiago
Sareli Family
Sylvia C. and I. Robert Schlanger
Carrie and David Schulman
Schumacher Auto Group Inc.
Joel A. Schwartz
Shockley Family Charitable Trust
Seth and Paola Siegel
Ms. Susan Stein
Todd and Caitlin Stella
Sally and Bob Stowers
Jeffrey and Christine Sturman
TheraPeeds Family Center
TMCAA, Inc.
Univision Management Company
Value Store It Management
Marsha Whitehouse
Howard Wurzak and Jake Wurzak
William L. Yeates
Mr. and Mrs. Doug Zaren
$2,500 +
Mr. Michael Adler
Alloy Design & Development
American Express Foundation Employee Giving
America's Charities
Robert P. Berns & Ruth G. Berns Revocable Trust
Beyond Air Support, Inc
The Blackbaud Giving Fund
Mr. and Mrs. J. R. Blumenthal
Mr. and Mrs. Ross E. Brown
Ms. Tamara Budz
Charities Aid Foundation of America
Nana & Papa Cohen
Cordis US Corp
Mr. Daniel Cramer
Scott Davis
Denise V. Reynolds
Mr. Joseph D. Dreyfuss, II
Joseph D. Dreyfuss
Miss Emily Emby
Miss Lizzy Emby
Mr. Jesse Emby
Falcon Cove Middle School
Mr. Jacob Geller
Mr. Joseph Geller
Mr. George Glasser
Mr. Eric Gleit
The Albert and Judith Goldberg Family Foundation
Mr. Jerry Goldsmith
Ms. Jennifer Goldsmith
Goldstein Family Foundation
Kathleen Greenstein
Hollywood Firefighters Benevolent Association
J. Raymond Construction Corp.
Kevin and Beth Janser
Ms. Helene Katz
Mr. Anthony C. Krayer, III
The Louis J. Kuriansky Foundation
Lags Enterprises, Inc.
Lags Trust
Laurence Family Foundation
Chantal Leconte
Mr. Joel Magolnick
Mr. Michael Mali
Mastec
Mr. and Mrs. Herb Milgrim
Muhart Family
National Christian Foundation
Constantin Poindexter-Salcedo
Prime Genesis, LLC
David P. Reinmund
Rutledge Lake Park, Inc.
Adolph and Ruth Schnurmacher Foundation, Inc.
Mr. William Singer
David and Nancy Smith
Mr. and Mrs. Gus Torres
Truist
United Way of Michigan
Margie Vargas-Hernandez and Juan Hernandez
Mr. and Mrs. Jon M. Vogel
Wawa, Inc
Mr. and Mrs. Edward J. Werner
$1,000 +
Aaron Construction, Inc.
Mr. and Mrs. Joel Altman
Mariela Alvarez
Maritza and Felix Alvarez and children
Mr. Richard M. Alverzs
American Academy of Pediatrics
Amperage
Mr. Joseph F. Anselmin
Mrs. Chiquita Antoine
Ms. Laura Auriemma
Mr. Ira J. Baer
Balocco & Abril, PLLC
Ms. Annette Bariffe
Veronica Bautista and Family
Abbe and Steven Becker
Best Remodeling & Repairs
Ms. Cheryl L. Birmingham
Blues Brothers Construction Corporation
Edward and Susan Blumenfeld Foundation
Christopher J. Boothe
Fortuna "Tuni" Borrego
Ms. Florence Brizel
Mrs. Dawn Broksch
Steven E. and Colleen Brooks
Mr. Arthur Brown
Ross E. Brown
Mr. and Mrs. Anthony Bruno
Veronica Budwig
Ms. Marta J. Burke
Mr. Richard Burns
Walter and Marcy Bussell
Ms. Suzanne Cameron
Care Perspectives
Susan Carvalho
Mr. William F. Cash, Jr.
Marian J. Cavagnaro
Centennial Bank
Ms. Caryn Clayman
Mr. and Mrs. Lloyd Comiter
Community Foundation of the Chattoochee Valley
Ms. Computer Aid, Inc. Computer Aid
Mr. Adam Rosati and Mrs. Jennifer Connelly
Patrick and Elisa Connor
Ms. Emilia Contreras
Russell J. Coyne
Dudley and Mary Ann Crawford
Mr. and Mrs. Richard Cubeta
Mr. Rodrigo Cuello Mera
Tim Curtin and Tammy Tucker
Ms. Marcia Davis
Ms. Maxine Davis
The Helen and Philip Delman Foundation
Jeffrey Diamond
Mr. Pasquale DiGiorgio
Mary DiIulio
Deborah Doyle
Mr. Jacob Duqoette
Mr. Wilbert D. Elliott
Enterprise Holdings Foundation
Ms. Renae Epstein
Eric Wells Memorial Foundation
Mr. William Etkin
Fascinations Imprinted Advertising Products, Inc.
Ms. Maureen P. Faul
Mr. and Mrs. Larry Fenster
Ferrari Club of America Broward Chapter
Fevo
Ann Finn
Flamingo Bingo, Inc.
Judith Frum
Greg adn Tina Haas
Mr. and Mrs. Robert A. Giacin
Richard S. Glasser Family Foundation
Mr. and Mrs. Paul Gleit
Mr. John Glodon
Mr. and Mrs. Jose Goas
Goldman Sachs Gives
Arnold & Joy Gottlieb Family Foundation
Mr. Julious Grant
Mr. Toby Gray
Sarah and William Griffith
Mr. and Mrs. Jim Groah
Mr. David Guariglia
Mr. and Mrs. Peter J. Gurdak
Mr. Richard R. Havel
Mr. Crockett Herd
Hilsberg Family
Mr. Douglas Hirschhorn
Mr. Philip Horne
Ms. Joan Horvath
Mr. and Mrs. Hiram C. Howard
Ms. Kerri Howard
Mrs. Lora Huber
Ideas Public Relations & Events, Inc.
Institute of Healthcare Executives & Suppliers
Jackson Memorial Perdue
The Jan Foundation Inc.
Josette Jeffrey
Mr. Sean Johns and Ms. Nicole Marks
Dave and Lorrie Jones
Mr. and Mrs. Larry Kelleher
Kiwanis Club of Davie and West Hollywood
Mr. and Mrs. Jerrold Knee
Saul Kredi
Mr. Andrew Labarbera
Mr. Mike Landi
Ms. Kristi W. Lee
Lipsett Family
Mr. and Mrs. Fern Markofsky
Mr. and Mrs. Michael Matluck
Max Pay Pawn - Blackedout Fisheries
Mr. Brian McCann
Mr. Miles McGrane
Tracy and Howard Meltzer
Memorial Hospital West - Administration Staff
Ms. Ana M. Menendez
Ms. Carole Miller
Maria Naranjo
Mrs. Mary Nash
Nextaff
Northern Trust
Obdula S. Devon Bernard Charitable Foundation Trust
Virginia B. Ogilvie
Mr. and Mrs. Maria Ortiz
Laurie & Alf Padron
Teresa and Nathan Pate
Oscar E. Perez
Mr. and Mrs. Pablo Perez-Arias
Christopher and Patricia Perry and Family
Ms. Anna Poniecka
Mr. and Mrs. John S. Porter
Premier Parking
Mr. Tony Puleo
Dawn & Michael Quaranta
RAN Holdings, LLC
Mr. David Raymond and Mrs. Robyn Raymond
Mr. Mark Raymond
RBC Capital Market
Responsible Vendors, Inc.
Mr. William E. Riley and Mrs. Karen M. Pascarella
Jean Romano-Clark
Mr. and Mrs. Martin Rosenman
Mr. and Mrs. Ron Rosenzweig
The T. Rowe Price Program for Charitable Giving
Andrew Sabin Family Foundation
Mario R. & Raiza S. Salceda
Christopher S. Sanderson
Mr. Albert Santiago
Mr. Salvatore Scafidi
Ms. Karen Schiff
Ms. Juliette Schmidt
Ms. Rhoda Schneider
Mr. Grant Schwarz
Mr. and Mrs. Mitchell Jacqueline Screen
Second Chance Christian Center
Seminole Tribe of Florida
Mr. Russell Severns
Ms. Amy Share-Brennan
Jineal Shinn
Lotta K. Siegel
Scott Singer
Michele Slane
Mr. Sunrise Sting Soccer Marathon
Kenneth Stowe
Mr. and Mrs. Kenneth Stowe
Mr. and Mrs. Milton Strauss
Ms. Esther Surujon
Sweet Choice Investments, LLC
Mr. Carlos Tejero
Ms. Terri Thompson
Thoracic Surgery Foundation
Tiffany & Co.
Tight Lines Tattoo Collective
TJ Automotive
Tropham Foundation
Mr. and Mrs. Donald Tufano
Ziggy
Ms. Rita Ullman
Ultra Structures Construction, Inc.
United Medical Systems Inc.
United Way Worldwide
Rene & Nancy Vidaurre
Judy Villar Sada
Mr. Tom Viscount
Mr. Phil Von Kahle
VYUHA, Inc.
Ms. OPAL WAGNAC
Mimi Weber
Michael J. Weil
The Weisman Family Foundation
Mr. and Mrs. David S. Weiss
Wells Fargo Advisors
Bill, Jane and Sara Wheatley
Mrs. Maggie Wiegandt
Mindy and Randy Wolpert
Mr. Frank Yanover
17 donors wish to remain anonymous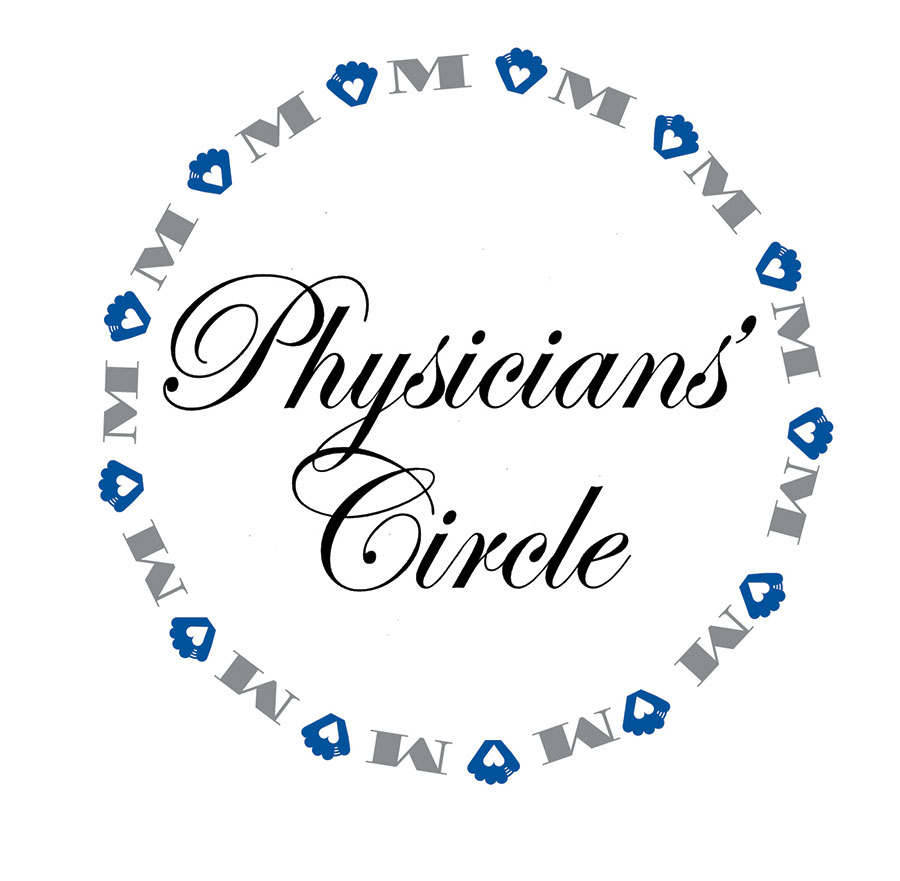 Physicians' Circle 2021
The mission of the Foundations and of physicians is closely aligned, as both strive to improve the healthcare of the community. They Physicians' Circle represents those doctors who have made a financial commitment to support the work of the Foundations. We offer our heartfelt thanks for their contributions in 2020.
$25,000 +
The Cornfeld and Hurowitz Families
Envision Physician Services
Florida Coastal Pediatrics, LLC
Dr. and Mrs. Andrew Greenfield
Joe DiMaggio Children's Hosptial Medical Staff
Drs. Esther and Frederick Keroff
Dr. Robin Leader Landau, Mr. Todd Landau and
Robert H. Maliner, MD
Dr. Ania Cabrerizo and Dr. Jose R. Mellado
Memorial Regional Hospital and Memorial Regional Hospital South Medical Staffs
Dr. and Mrs. Marc Napp
Pathology Consultants of South Broward
$10,000 +
American Cancer Society
American Hospital of Miami, Inc.
Eddy H. Carrillo, MD, FACS
Christopher R. DeMassi, MD, FACS
Dr. Dennis Hart
Holly Neville, MD
Sareli Family
$5,000 +
Dr. Jason and Mandee Adler and Family
Dr. and Mrs. M. Richard Auerbach
Dr. amd Mrs. Kak - Chen Chan
Dr. and Mrs. Gilbert Drozdow
Dr. Ben and Cara Freedman
Radiology Associates of Hollywood
Dr. Joel and Adele Sandberg
Kelly and Dexter Sereda
The Shugh Family
$2,500 +
Juan Arenas, MD
Beth and Howard Berlin
Michael and Betty Cortelli
Grisel Fernandez Bravo
Hussein Family
Ana M. Rodriguez
$1,000 +
Dr. Todra Anderson-Rhodes
Dr. Joseph J. Angella
Dr. Gary and Barbara Birken
Dr. and Mrs. Adam Blomberg
Dr. and Mrs. Brian Cauff
Dr. and Mrs. Daniel B. Chan, MD
Dr. Helen Chukwu
Dr. and Mrs. Brett Cohen, MD
Dr. and Mrs. Murray N. Cohen
Dr. John Colombo, MD
Tim Curtin
Drs. Jennifer and Kissinger Goldman
Dr. Dean A. Hertzler
Dr. and Mrs. Seth A. Hoffman
Jeremy and Brittany Jacobs
Dr. Donald Kim and Mrs. Victoria Kim
Gerald Lavandosky, MD
Seong K. Lee
Drs. Howard and Tamar Levene
Ralph and Debi Levy
Dr. and Mrs. Peter A. Livingston
Dr. Diana Martinez and Family
Dr. and Mrs. Neal P. McNerney
Memorial Hospital Miramar Medical Staff
Memorial Hospital West Medical Staff
Dr. and Mrs. Aron Neuhaus
Dr. and Mrs. Alan K. Novick
Raymundo and Paolo Pastor
Paul Pavilack, MD
Dr. Michael A. Rivera
The Rosenthal Family
Anne M. Schaefer, MD
Dr. Mark Soloway
Tammy Tucker and Tim Curtin