Circle of Friends & Physicians Circle of Friends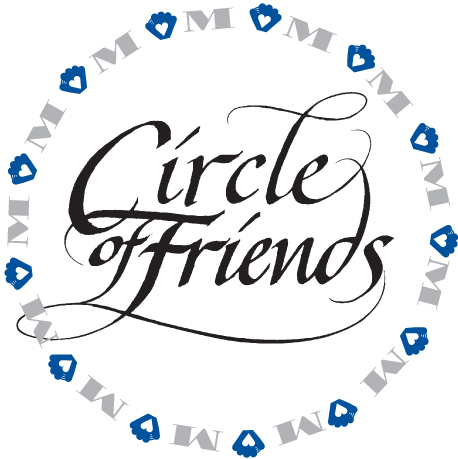 Circle of Friends
Every successful mission is nurtured by a select group of individuals who lead with their hearts and follow-up with their generosity in support of the greater good. The Circle of Friends is comprised of our friends and neighbors who give $1,000 or more annually to support the Foundations' work. We extend our deepest thanks to the following Circle of Friends members for their commitment in 2020.

$25,000
The Applebaum Foundation Inc.
Mr. Aleksander Barkov
BBX Capital Foundation
Abbe and Steven Becker
The Bloom Foundation, Inc.
Samuel C. and Jasmine L. Cantor
Mr. and Mrs. Amaury Cifuentes
Community Foundation of Broward
Jo Ann Cremata
Crescent Heights of America
Frank and Bella Cuomo
Cystic Fibrosis Foundation
Frederick A. DeLuca Foundation
Robert and Michelle Diener Foundation
Frank DiMino Family Foundation
The Shelby Drazan Foundation
The Saul and Theresa Esman Foundation, Inc.
Fidelity Charitable Gift Fund
Florida Blue
Florida Community Health Network
Florida Breast Cancer Foundation
Gilead Sciences, Inc.
The Gordon Family Foundation
Mark and Ana Maria Gordon
Jay and Laura Gould
Gregory and Donna Greene
Gunther Family
Healing Hearts
Louis Hernandez Jr's. Foundation for A Bright Future
Conrad N. Hilton Foundation
Debbie & Doug Jacobs and Family
Joy in Childhood Foundation
Just Play
Robert and Kathy Klausner and Family
Robert Lichtenstein
Link Family Foundation
Eugene and Peggy Lutke
Leatrice Maccioni
Family of Jennifer Masi
McNally Family Foundation
Monat Gratitude
Constance Morgan
National Football League Foundation
Mr. and Mrs. Daniel O'Connor
The Paddock Family Foundation
Passion Growers
Pfizer, Inc.
Polo for Life, Inc.
Rance King Properties, Inc.
Judith and Donald Rechler Foundation
Rodriguez Charities
Leah Ruderfer
Warren, Janice and Adam Rustin
Schwab Charitable
David Setnor
Seth and Paola Siegel
Stu Siegel Foundation
Mr. and Mrs. Harris Siskind
Jack Stromfeld
Subaru of America, Inc.
Sun Moon and Stars Foundation, Inc.
Mr. Jay Tabatchnick
The Patni Family and Trivedi Family Foundation
UKG
United Way of Broward County
United National Consumer Supplier
The Wasie Foundation
William C. Webb, Jr. Foundation
The Daria S. Weisser Foundation, Inc.
Alix and Jorge Wolf
Wrobel Family Foundation
Laura and Judd Zebersky
Craig Zinn Automotive Group

$10,000
In Honor of Jonah Pace Dreyfuss by C. S. Adler
Advancing Practictioners
American Endowment Foundation
AvMed
Ray and Courtney Berry Family
Ben C. Delatour Foundation
Melissa and Allan Budelman
Mr. and Mrs. Thomas D. Campion
Irving and Marjorie Cowan Family Foundation
Mr. Jesse Diner and Ms. Adele Stone
Eastern Airlines Retirees Association
Entercom
Susan and Leonard Feinstein Foundation
Chrystal Felsen
Fidelity Brokerage Services, LLC
The Charles F. and Esther M. Frye Foundation
Sandi and Lanny Gelfand
Rona and Steven Geller
Mr. Mark J. Gordon
Keith and Agnieszka Gray
Ellen & Gerald Greenspoon
Sandra Gulden and Leon J. Goldberger Gulden
The Hamra Family
Mr. Scot Hunter
Wyc Grousbeck and Emilia Fazzalari
Ms. Helene Katz
Mr. and Mrs. Jerrold Knee
Susan G. Komen for the Cure, Miami/Fort Lauderdale
Mr. Anthony C. Krayer, III
Leading Ladies, Inc.
Lions Foundation District 35-N
Mr. and Mrs. Hilton John McAuliffe
Chris and Nathalis McFarlane
Henry L. & Kathryn Mills Charitable Foundation
National Mah Jongg League Foundation, Inc.
The New Millennium Charitable Foundation
Parkinson's Foundation
Marion A. Roletti Foundation, Inc.
The Gutierrez-Rose Family
Mr. Joel A. Schwartz
Patti and Larry Share
Audrey Kline Silbert
Stone Ridge Firm
Mr. and Ms. Ed Tarmey
Barbara and Benjamin Tobias
United Parcel Service
Weil Foundation
Paul and Nancy Zarcadoolas

$5,000
Alliance Data Systems
Ms. Annabel Alonso Ng
American College of Surgeons
American Cancer Society
Aventura Property Managers Association
Nina Beauchesne and Family
Joe & Lori Berkovits/EisnerAmper, LLP
Mr. and Mrs. Ross E. Brown
Brunetti Foundation
Mr. John P. Bryan
Carisan-Samuel Meisel Inc.
Leah A. Carpenter and Family
Doug, Carol and Mason Collier
Mr. and Ms. Clemente Cruz
Jeanne Kay Dernbach Flowers for Hope, Inc.
Mr. and Mrs. Ariel Elia
Emby Family Grantor Clat
Aurelio and Patricia Fernandez
Doug and Debbie Gawrych
Peter & Kristen Gerhard Foundation
Mr. Julious Grant
Vedner Guerrier
H. I. Foundation, Inc.
Maggie and Steve Hansen
Health Foundation of South Florida
Linda J. Herbert
Judith D and C Kennon Hetlage
Marcia and Joel Hochberg
The Hull Family Foundation
Mr. and Mrs. Ben Jacobson
Jewish Community Foudation of South Palm Beach County
Jewish Federation of Broward County
Jeanne Moy Kubetz / Henry G. Kubetz
Elsie Luhan Foundation
Deanna Mannix Mitzenmacher
Ms. Nancy L. Mauro
Morgan Stanley
Matthew and Michelle Muhart
Ms. Melanie Muss
Mr. Peter J. Nardi
Joel and Edith Newman
Alex Nichols
Plantation Oral Surgery
PNC Financial Services Group
Sanofi US
Sylvia and Robert Schlanger Foundation
Mr. and Mrs. Norman Shapiro
David and Nancy Smith
South Florida Ford Dealers
Mr. and Mrs. Todd Stella
Frank Strick Foundation
Ms. Theresa Stucki
Jeffrey and Christine Sturman
Thoracic Surgery Foundation
United Way of Salt Lake
Margie Vargas-Hernandez and Juan Hernandez
Howard Wurzak and Jake Wurzak
Mr. and Mrs. Doug Zaren

$2,500
American Express Foundation Employee Giving
B the Difference
Bank of America Charitable Foundation
Mr. Stanley F. Barshay
The Benevity Community Impact Fund
Beyond Air Support, Inc
Mr. and Mrs. J. R. Blumenthal
Ron and Pat Book
Mr. and Mrs. Lyle Boucher
Mr. and Mrs. Glen F. Bream
The Cinta Foundation
Mr. David Cohen
James A. and Jan R. Cummings
Scott Davis
Cheryl L. Donnellan
The Mark E. Doyle Foundation
Mr. and Mrs. Joseph D. Dreyfuss, II
Duff & Phelps
Mr. and Mrs. Alan C. Eachus
Enterprise Holdings Foundation
Mr. Joseph A. Epstein, CPA
Mr. and Mrs. John Espinosa
Mr. Lawrence Geller
The Albert and Judith Goldberg Family Foundation
Arnold & Joy Gottlieb Family Foundation
Harvard Pilgrim Health Care
Beth and Kevin Janser
Dave and Lorrie Jones
Junior Achievement of South Florida, Inc.
The Louis J. Kuriansky Foundation
Chantal Leconte
Morrison, Brown, Argiz & Farra, LLP
Nationwide Mutual Insurance Company
The Oaks At Boca Raton POA, Inc.
Lewis L. and Virginia B. Ogilvie
Mr. and Mrs. Tom O'Hara
Ms. Katrin Ratassepp
David P. Reinmund
Rotary Club of Weston
Mr. Salvatore Scafidi
Ms. Suzanne Scarano
Adolph and Ruth Schnurmacher Foundation, Inc.
Mr. Dan Sheehan
Regina Sims
Mr. William Singer
The South Florida Group
Mr. and Mrs. Kenneth Stowe
The Stuczynski Family
Truist
Vanguard Charitable
Mr. and Mrs. Jon M. Vogel
Ms. Opal Wagnac
Mimi Weber
Mr. and Mrs. Edward J. Werner

$1,000
3T Radiology and Research
Ana Agostini
Mariela Alvarez
Maritza and Felix Alvarez and children
Mr. Richard M. Alverzs
AmazonSmile
America's Charities
Amperage
Mr. and Mrs. Jack R. Anderson
Mr. Joseph Anselmin
Mrs. Chiquita Antoine
Associa Cares, Inc.
Ms. Laura Auriemma
Ms. Myla K. Bardige
Marie E. Barr
Veronica Bautista and Family
Corazon Benson
Mr. Lowell Berkson
Beth Torah Adath Yeshurun, Inc.
Ms. Cheryl L. Birmingham
Blues Brothers Construction Corp
BNT Impact Windows and Doors
Mr. and Mrs. Darryl Bonds
Christopher J. Boothe
Fortuna "Tuni" Borrego
Ms. Sophia Brady
Mrs. Dawn Broksch
Steven E. and Colleen Brooks
Mr. Arthur Brown
Veronica Budwig
Walter and Marcy Bussell
Ms. Shari O. Byrd
Care Perspectives
Marian J. Cavagnaro
Centennial Bank
Civie & Earl Pertnoy Family
Ms. Caryn Clayman
Mr. Jonathan Coe
Mr. and Mrs. Lloyd Comiter
Patrick and Elisa Connor
Corporate Airsearch International, Inc.
Elizabeth Cotter Memorial Fund, Community Foundation
Dudley and Mary Ann Crawford
Cruisers of South Florida
Mr. Rodrigo Cuello
Ms. Marcia Davis
Siobhan Davis
The Helen and Philip Delman Foundation
Mr. and Mrs. Irwin M. Diemar
Mr. Pasquale DiGiorgio
Donnellan Family Fund
Deborah Doyle
Mr. William Dromeshauser
The Eachus Family
Ms. Sonia Edwards
Mr. Wilbert D. Elliott
Mr. Tony Escaroma
Ms. Maria P. Escosa
Evelyn and Arthur, Inc.
Kim Fego
Mr. Oscar Fernandez
Ann Finn
Judith Frum
Ms. Francine A. Galante
Greg adn Tina Haas
Mr. and Mrs. Robert A. Giacin
Mr. Eric Gleit
Mr. John Glodon
Sharon, Douglas and Andrew Gourzong
Mr. Randy Graham
Greater Miami Jewish Federation
Sarah and William Griffith
Mr. David Guariglia
Richard & Cynthia Havel
Health Business Solutions, LLC
Healthcare Financial Management
Mr. Crockett Herd
Mr. and Mrs. Timothy Hernandez
Highlander Trading Corporation
Hollywood Firefighters Benevolent Association
Fascinations Imprinted Advertising Products, Inc.
Jackson Memorial Perdue
The Jan Foundation Inc.
Josette Jeffrey
Daniel W. Katz
Mr. Stuart Kaufman
Norma Kipnis Wilson
Kosar Family
Saul Kredi
Mr. David M. Kubiliun
Mr. Mike Landi
Ms. Kelly Lawrence
Mr. and Mrs. Glenn Leavis
Ms. Kristi Lee
Geo. Zoltan Lefton Family Foundation
Alain Leray
Howard Levene
Mr. Nisso Levy
The Lumley Family
The Marquis George MacDonald Foundation
Mr. Joel Magolnick
Mr. and Mrs. Michael Matluck
Tracy and Howard Meltzer
Memorial Healthcare System - IT Department
Memorial Hospital Miramar - Administrative Staff
Richard and Evelyn Metzner
Mr. Jonathan Meyer
Mount Hermon AME Church, Inc.
Joyce Myatt
Myriad Genetic Laboratories, Inc.
Maria Naranjo
Mrs. Mary Nash
National Football League Alumni, Inc.
Mr. and Mrs. John J. Neuhaus
NextEra Energy Resources LLC
Meeyien Ng
Nightingale Nurses
Northern Trust
Nova Southeastern University
Judith G. Othrow
P.T. Ferro Construction Company
Laurie & Alf Padron
Ms. Joan Papadakis
Mr. Robert Parker
Teresa and Nathan Pate
Mr. Kiran K. Pennujuru
Oscar E. Perez
Mr. and Mrs. Pablo Perez-Arias
Christopher and Patricia Perry and Family
Player Networking Event
Mr. and Mrs. John S. Porter
Mr. and Mrs. Peter Powers, FACHE
Marcelo Prieto
Angela Primiano
Andrew Norden & Haroula Protopapadakis
Dionne Proulx and Family
Dawn & Michael Quaranta
Mr. Daniel Ramras
Denise V. Reynolds
Senator Nan and Mr. David Rich
Mr. William E. Riley and Mrs. Karen M. Pascarella
Mr. and Mrs. Kevin Robins
Emily Rocha
Mr. Francisco Rodriguez
Ms. Jean Romano-Clark
Martin Rosenman
Mr. and Mrs. Kenneth Ross
Zeff and Vicki Ross
Andrew Sabin Family Foundation
Mario R. & Raiza S. Salceda
Saltz Michelson Architects
Mr. and Mrs. Christopher S. Sanderson
Ms. Saundra Santoro
Ms. Joyce Sasser
Mr. and Mrs. Jerome Scheckman
Ms. Karen Schiff
Mr. and Mrs. Mitchell Screen
Second Chance Christian Center
Ms. Amy Share-Brennan
The Alice and Alan Sheldon Charitable Trust
Jineal Shinn
The Shugh Family
Lotta K. Siegel
Mr. and Mrs. Jose J. Sierra
Don and Rhonda Simon
Scott Singer
Michele Slane
Donna I. Smith
Solomon Family Foundation, Inc.
Ms. Esther Surujon
Mr. and Mrs. Howard Sutter
Ms. Terri Thompson
Ms. Deborah A. Torres
TPP-The Positive Porpoise Miami Dolphins Fan Group
Sharon Truske & Family
United Way Worldwide
Verizon Foundation
Rene & Nancy Vidaurre
Sherri, Roger, William, Judy & Pierre Sada
Michael J. Weil
The Weisman Family Foundation
Bill, Jane and Sara Wheatley
Mrs. Maggie Wiegandt
Wine Cellar International
Wish Contribution Company
Isidore and Patricia Wollowick Family Foundation
Yourcause, LLC Trustee for NextEra Energy, Inc
YPO Miami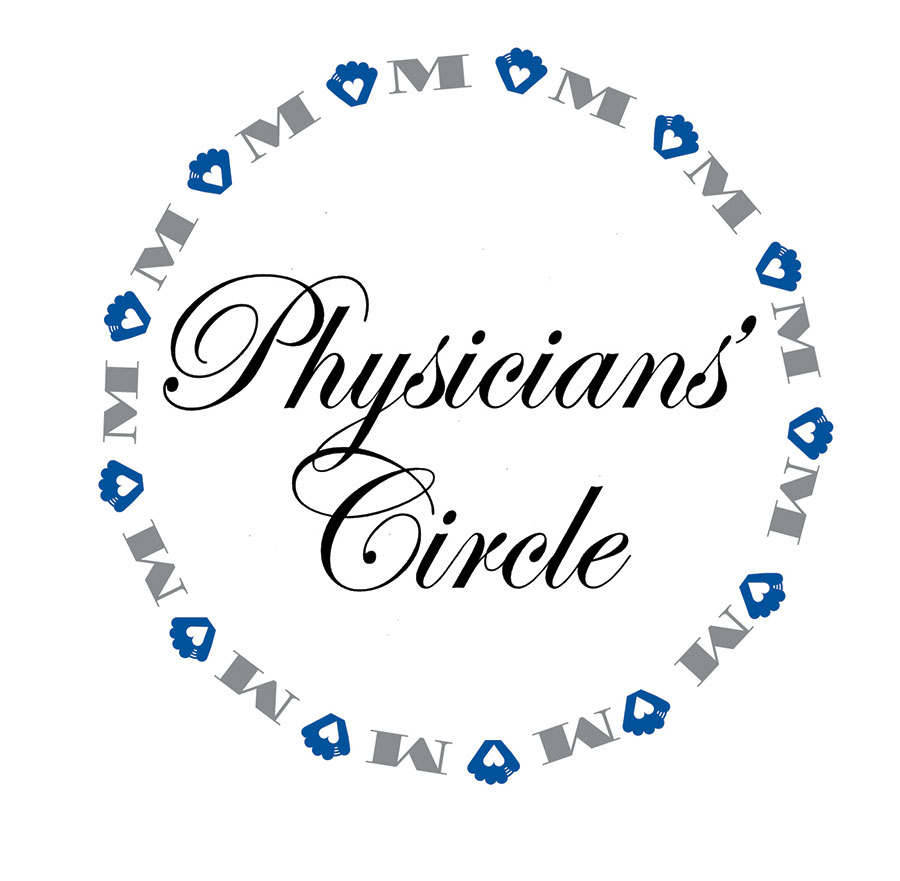 Physicians' Circle
The mission of the Foundations and of physicians is closely aligned, as both strive to improve the healthcare of the community. They Physicians' Circle represents those doctors who have made a financial commitment to support the work of the Foundations. We offer our heartfelt thanks for their contributions in 2020.

$25,000
Cornfeld and Hurowitz Family
Dr. and Mrs. Andrew Greenfield
Joe DiMaggio Children's Hosptial Medical Staff
Drs. Esther and Frederick Keroff
Dr. Alberto I. and Erika Kriger
Beth-Ann and Peter Krimsky
Dr. Ania Cabrerizo and Dr. Jose R. Mellado
Memorial Hospital Miramar Medical Staff
Memorial Hospital Pembroke Medical Staff
Memorial Hospital West Medical Staff
Pathology Consultants of South Broward
Pediatric Critical Care of South Florida

$10,000
Saima Chaudhry, MD, MSHS
Christopher R. DeMassi, MD, FACS
Dr. and Mrs. Gilbert Drozdow
Holly Neville, MD

$5,000
Dr. Jason and Mandee Adler and Family
Dr. and Mrs. M. Richard Auerbach
Dr. and Mrs. Howard Berlin
Dr. and Mrs. Kak - Chen Chan
Dr. John Cogan and Susan Cogan
Grisel Fernandez Bravo
Dr. Ben and Cara Freedman
Dr. Gerald G. and Mary K. Glass
Hussein Family
Ana M. Rodriguez, Pharm.D.
Sareli Family
Kelly and Dexter Sereda
Mr. John Binsfeld and Dr. Jill Whitehouse

$2,500
Juan Arenas, MD
Dr. and Mrs. Paul J. Benke
Dr. Gary and Barbara Birken
Dr. and Mrs. Eddy H. Carillo
Dr. and Mrs. Daniel B. Chan
Dr. Helen Chukwu
Dr. and Mrs. Brett Cohen
Dr. Michael and Betty Cortelli
Dr. Donald Kim and Mrs. Victoria Kim
In memory of Mariel Hayes-Macaluso
Dr. and Mrs. Sean O'Donnell
Dr. Tammy Tucker and Tim Curtin

$1,000
Dr. Todra Anderson-Rhodes
Dr. Richard and Janice Baker
Dr. and Mrs. Pedro F. Bermann
Dr. Bryan Berry
Dr. and Mrs. Adam Blomberg
Dr. Daniel Bober
Ignacio Castellon, MD
Dr. and Mrs. Brian Cauff
Dr. and Mrs. Murray N. Cohen
John Colombo, MD
Drs. Alex R. Constantinescu and Manuela C. Almaguer
Dr. and Mrs. Jeffrey Diamond
Dr. and Mr. Mikhail Dubrovsky
Ronald A Ford, MD
Drs. Jennifer and Kissinger Goldman
Pilar Gutierrez, MD
Dr. and Mrs. Frederick S. Herold
Dr. Dean A. Hertzler and Ms. Senait Araia
Dr. Jeremy and Brittany Jacobs
Sandra Kaufmann, MD
Dr. Robert Klecz
Seong K. Lee
Drs. Howard and Tamar Levene
Dr. Ralph and Debi Levy
Dr. and Mrs. Edmund Lundy
Dr. Stanley and Patricia Marks
Dr. and Mrs. Juan C. Martinez
Dr. Diana Martinez and Family
Dr. and Mrs. Alan K. Novick
Dr. and Mrs. Marshall D. Ohring
Raymundo and Paolo Pastor
Dr. and Mrs. Frank Pearl
Dr. Luis Raez and Dr. Aida Chaparro
The Rosenthal Family
Dr. Joel and Adele Sandberg
Anne M. Schaefer, MD
Dr. Marc Shapiro
The Shugh Family
Dr. Bernard Shuster, MD
Mr. and Dr. HannahThompson
Jamelah D. Tucker, MD
Stephanie S. Turner, MD
Mario Werbin, MD
Dr. and Mrs. Jonathan Wise
Ming and Sufen Young
Greg Zorman, MD