Memorial Legacy Leaders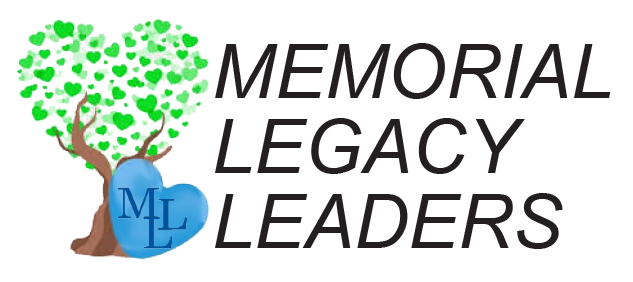 Who we are:
Memorial Legacy Leaders (MLL) functions as the advisory planned giving committee to Memorial and Joe DiMaggio Children's Hospital Foundations. Our membership is made up of local professionals (accountants, attorneys, financial advisors and planners, life insurance agents, wealth managers and strategists) who are committed to the mission of Memorial Healthcare System in healing the body, mind and spirit of those served in our community.
Our Vision:
To support Memorial and Joe DiMaggio Children's Hospital Foundation in securing major gifts that arise from structured financial and estate planning techniques, in offering guidance and support to the Office of Planned Giving and in helping educate the community in financial and estate planning literacy ? all to help advance the mission of Memorial Healthcare System in providing healthier tomorrows today for all of those touched by our healthcare system, regardless of their ability to pay.
Our Why:
Our way to give back to the community is through the giving of our time and talent by serving on MLL. Many of us have our own personal stories, have been "touched" by Memorial Healthcare System, and are donors ourselves. The fact that we can also volunteer our time and share valuable information from our respective disciplines not only allows each of us to give back and achieve our own philanthropic goals, but helps the Foundations secure an ongoing pipeline of planned gifts and assists donors in thoughtful planning that leaves a lasting legacy for loved ones and our community.
Our Members:
Thank you to our current members for all that you do!
Joseph Epstein, CPA, CGMA (Chairman)
Kaley Barbera, J.D., LL.M.
Renzo M. Barredo
Mona Bentz
Kenneth B. Bierman
Amaury Cifuentes, CFP®, CMP
Douglas J. Collier, LUTCF
Richard A. De Luca
Kristoffer E. Doura
Lisa Ferreri, CP
Michael A. Garcia
Jill Ginsberg, Esq.
Richard M. Goodman, J.D., CFP®
Ruben N. Gotlieb, Esq., LL.M.
Mitchell F. Green, J.D., LL.M.
Brian M. Karpf, Esq.
Robin King, Esq.
Jeffrey B. Kramer, CPA, CGMA
David P. Kron, Esq., LL.M.
Joseph E. LiVolsi, CFP®
Chris McFarlane, J.D., CPA
Joshua Renick
Richard Sabra, Esq., LL.M.
Craig H. Schneider
Andrew M. Shamp, J.D., LL.M., CAP
Janette M. Smith, Esq.
Benjamin Tobias, CFP®, CPA/PFS
Romi Wallach
Interested in joining an exclusive group of like-minded professionals?
If you have at least 5 years of estate and/or financial planning experience and want to make a lasting impact in our community, contact the Office of Planned Giving for more information and to apply.
Leadership
Philanthropy
Community Outreach
Professional Development
Social Networking
Continuing Education
Commitment:
Attend quarterly meetings
Support Foundation events
Identify planned giving prospects
Volunteer at community workshops on estate planning and financial literacy
Offer support and guidance to the Office of Planned Giving
Want to learn more about financial and estate planning?
Invite representatives of the Planned Giving Committee to come to your HOA, CA, school, place of worship, business or professional group to give a free workshop on a variety of topics including Estate Planning Basics and Healthcare Directives, Financial Literacy, Senior Planning, Navigating Medicare Benefits, Charitable Gift Planning and Tax Law.
For more information, please contact:
Karey L. Bosack Greenstein, Esq., Director of Planned Giving
954.265.7242 | [email protected]
mhsfoundation.org | jdchfoundation.org
Follow Us
Instagram @MemorialLegacyLeaders
Twitter @MemorialLeaders
Facebook @MemorialLegacyLeaders
#MHSFoundations #MemorialLegacyLeaders #HealthyLegacy